Description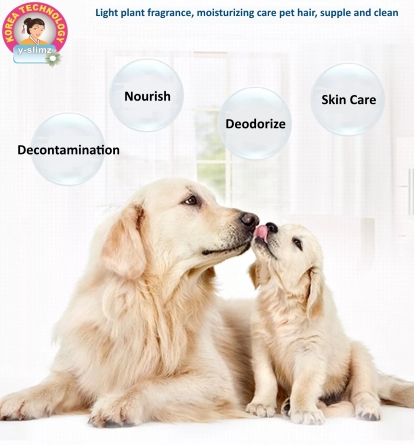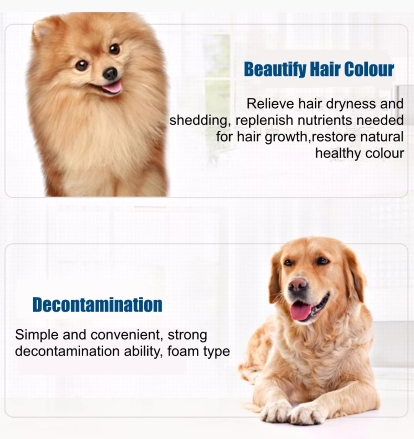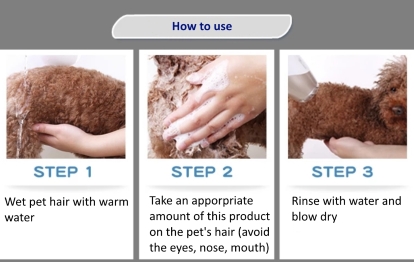 Lucki Pet Spa
100% Organic Tea Tree Oil Ysz Lucki Pet Spa 500ml
INSTANT ODOUR BUSTER -Pomelo Leave Extracts break through bonds of odour molecules. Your dog will stay fresh and free of odours that last for days.
ORGANIC TEA TREE OIL ESSENTIAL -Contains antibacterial & anti-flea properties to help nourish & maintain a healthy skin & coat.
RICH IN ANTIOXIDANTS -Algae extracts help to soften & detoxify your dog's skin while replenishing essential minerals foradded protection.
RELAXING BATH EXPERIECE -Soothing and relaxing, easy to form lather and can be washed away effortlessly; keep your dog feeling revived & smelling good. Its 100% plant based essential oil hydrates skin & fur coat without residue; while keeping your dog's hair light & fluffy.
BENEFITS OF 100% ORGANIC TEA TREE OIL IN PET SHAMPOO
It soothes dermatitis -Atopic dermatitis is a chronic skin inflamation condition due to a host of allergens. It causes itchy skin and subsequent infections. A Tea Tree Oil Shampoo mixed with other ingredients can help to minimize discomfort and heal skin sores.
It helps to kill mites and manage mange -Demodectic mange iscaused by mites that live in the hair follicles of dogs and common inpuppies. It symptoms are itchy scabby skin accompanied by hair loss. A Tea Tree Shampoo, in this case can provide fast relief from itching,scractching and skin irritation and kill demodex mites. While sarcoptic mange is a contagious skin infestation of mitesharboured in the skin that causes intense itching, scaling, rashes and hair loss.
It heals yeast infections- Yeast infections in dogs are caused by a lowered immune system affecting the ears, necks and skin folds. Antifungal and antibacterial shampoos containing tea tree can eliminate odours, reduce skin inflammation and speed the healing process.
It takes care of bacterial infections- Dogs who play outdoor are prone to bacterial infections. These Infections bring on itchy grazes, boils and sometimes hair loss. Shampoo with Tea Tree Oil are most effective in cleaning dirt and grime, reducing bacteria and preventing it from worsening.
It's effective in clearing ringworm- Ringworm is common in younger dogs and the symptoms include itchy red bumps, dandruff and hair loss.
It acts as a moisturizer for dry sensitive skin- Tea Tree Oil is mostly mixed algae which are great for dry, irritated skin.
APPLICATION
* Pump onto palm (2 to 3 times for small breed), massage on dog's hair and body with warm water,
rinse well. Do give your dog a good brush & trim of mats before bath time.
You may also be interested in