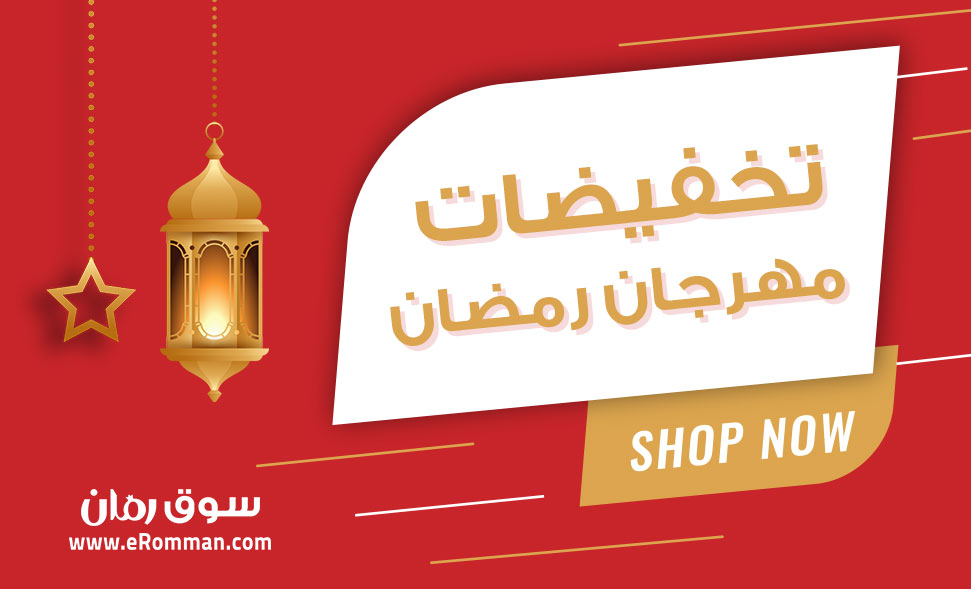 Shop More And Save More with Sales of up to 90% on the Occasion of Ramadan
Shop More And Save More with Sales of up to 90% on the Occasion of Ramadan
Major off, exclusive offers and discounts of up to 90% on the occasion of the holy month of Ramadan. Shop and save more money with our offers in the eRomman market in its various sections. you can shop all Ramadan requirements like home decor, kitchen supplies, electronics and other needs at the lowest value in a period Sales from March 24, 2021 until April 24, 2021, grab the opportunity before the offers end!
The Ramadan Festival sales include the home and living section with discounts starting from 20% to 90%. you can seize the chance and shop for all kitchen viands, storage, arrangement tools, catering equipment, serving and lighting supplies at fantastic prices and attractive offers. Also, you can renew the home decor by purchasing Ramadan decorations At the lowest cost with eRomman market off.
Because we in eRomman care about your appearance and adornment, we present you with the most luxurious men fashion and women fashion with great discounts that exceed half in accessories, bags, and shoes. As well as, the boy fashion and girls fashion sections so that you can shop for your children the finest fashion with discounts of up to 90%.
Furthermore, amazing offers and discounts on the health and beauty section to be able to get the most famous brands of skincare, personal care products, and make-up at a lower worth during the offer duration. Likewise, Sports and outdoor activities, and Baby and Toys share these discounts.

Besides, shopping advantages are given by eRomman through the multiple and varied shopping services. The comfortable platform interface ensures easy movement between the departments and helps you to choose the best option for you with the best quality. Moreover, shopping services in more than one currency and a payment method with a safe and fast delivery service that arrives within only 7 days from the date of the order. It is time to exchange the wish cart for the shopping cart. Now, check out the offers and purchase what you love with sales of up to 90% from eRomman for a limited time!
eRomman market is the pleasure of online shopping.