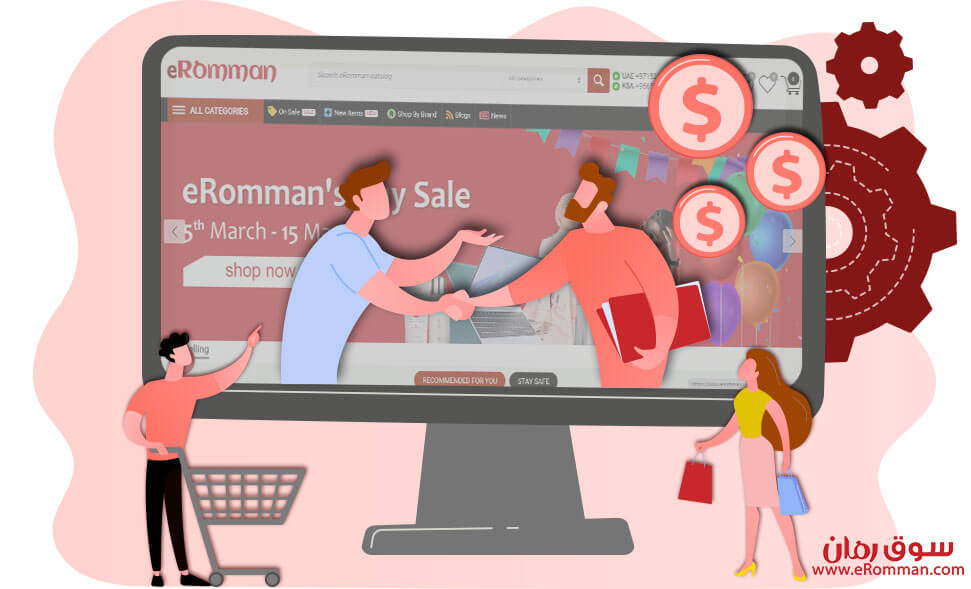 Relaunch Marketing Commission in March 10, 2021
Relaunch Marketing Commission in March 10, 2021
Have you ever heard about Marketing Commission?
Have you ever marketed and received a commission for your marketing?
Do you have a blog, or are you a social media influencer?
Now, You can benefit from your account in social media or blog through a marketing commission that helps you getting the easy and effortless profit when you do any marketing and promotion.
What is the program of Marketing Commission and how do I can get benefit from it?
The Program of Marketing Commission is a program in eRomman's platform . You can easily get an additional wage by marketing for its product and get profits after each marketing process rate of 10%.
Also, the program Marketing Commission is characterized as a free program that anyone can register to market through. Moreover, it is not required having any qualification or certain working hours or place, but you can unleash your creativity at marketing and get an additional source of income. All you have to do is registering in the marketing program through the link get money.
The features of the marketing commission program
The program is free and does not require any enrolment fees.

It does not require any previous qualifications or experience.

You are the manager of yourself because you are free to market in any way.

You'll obtain a rate of 10% of any product sold by you.
Subscribe , send, and win with the Program of Marketing Commission in eRomman.