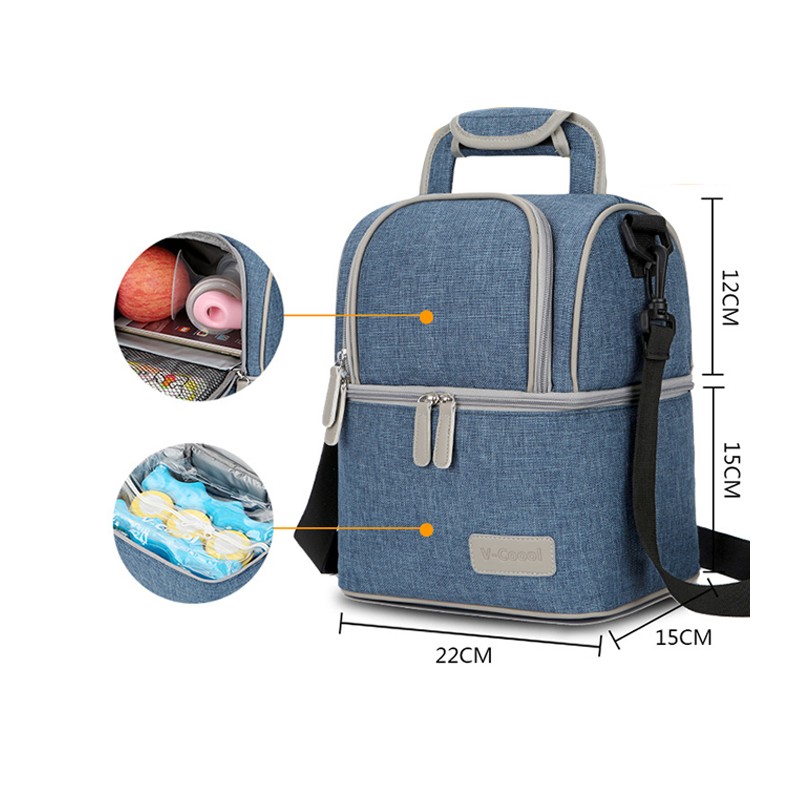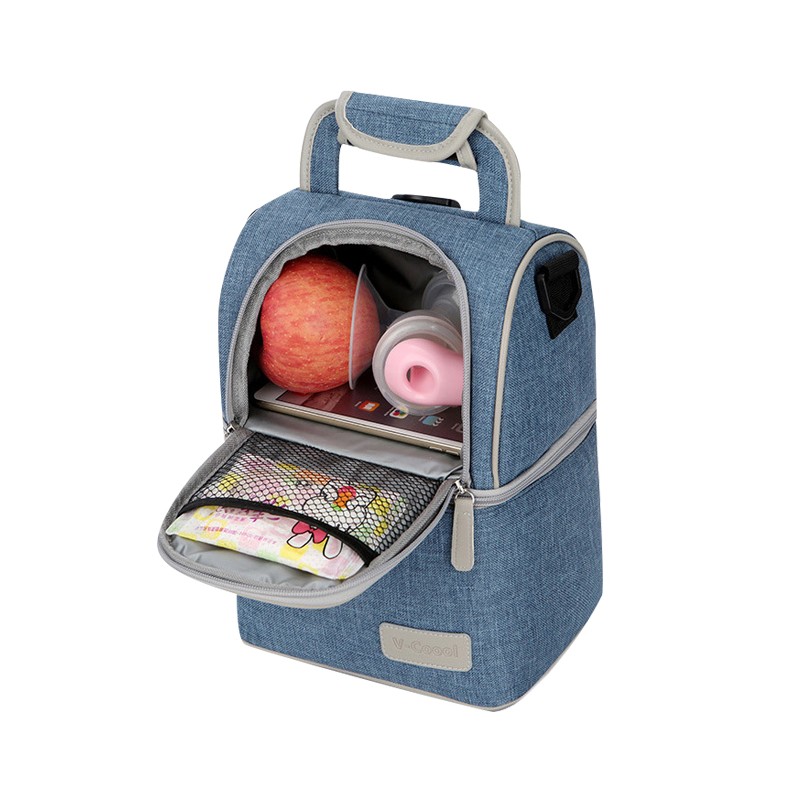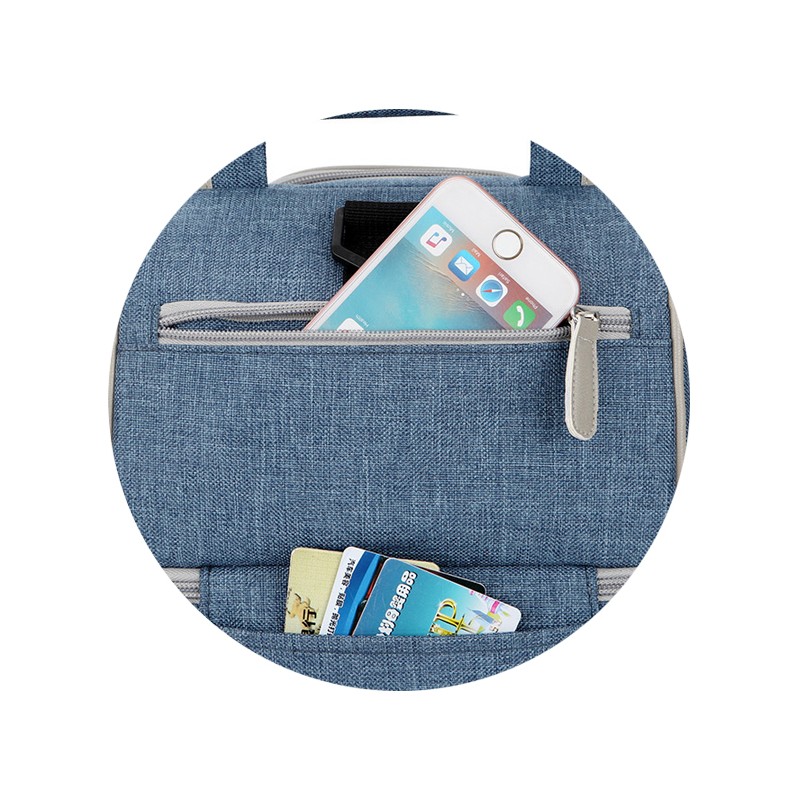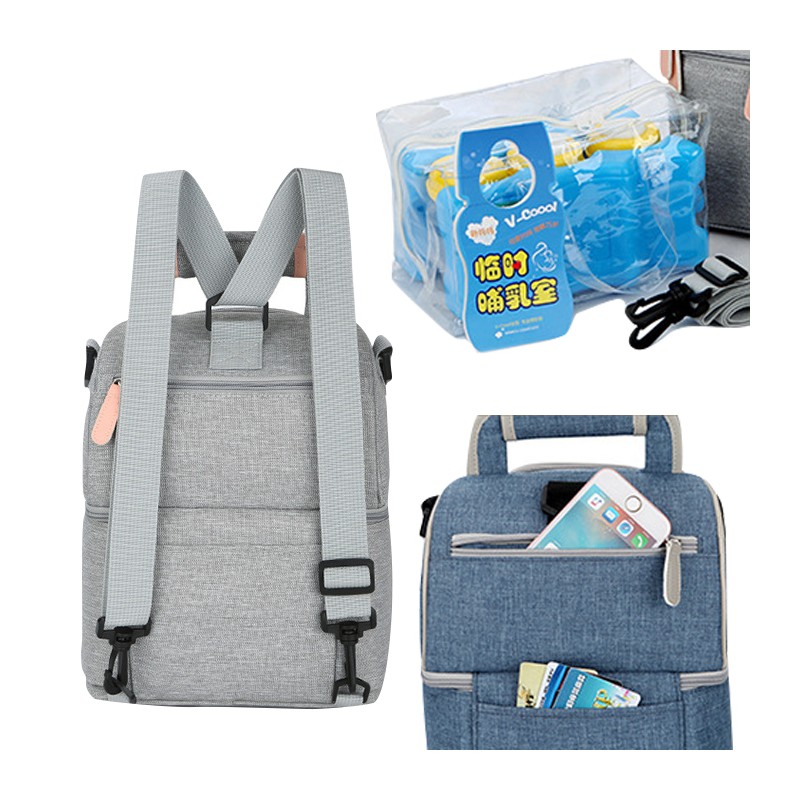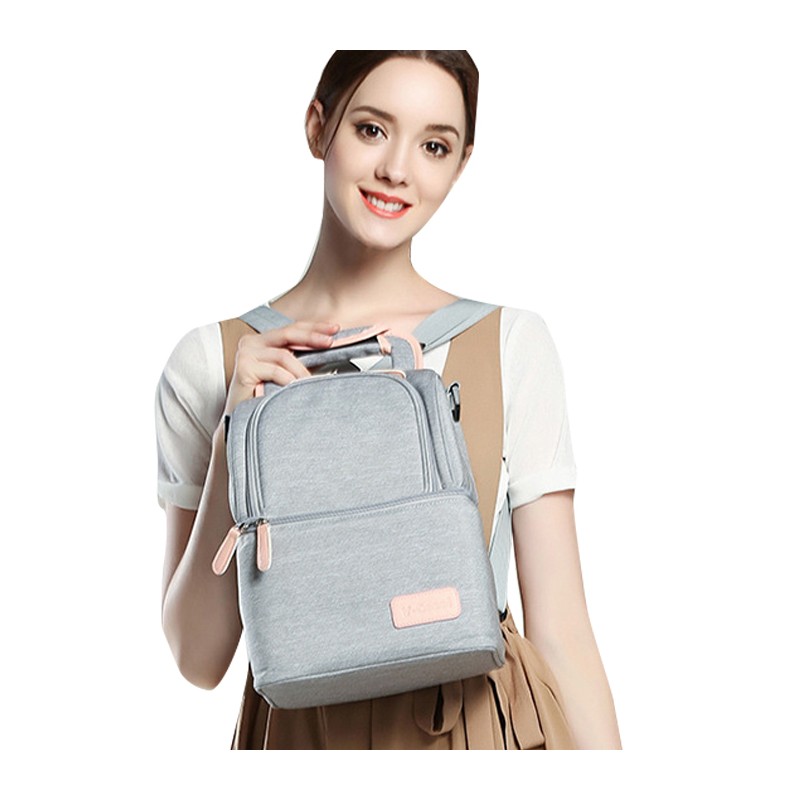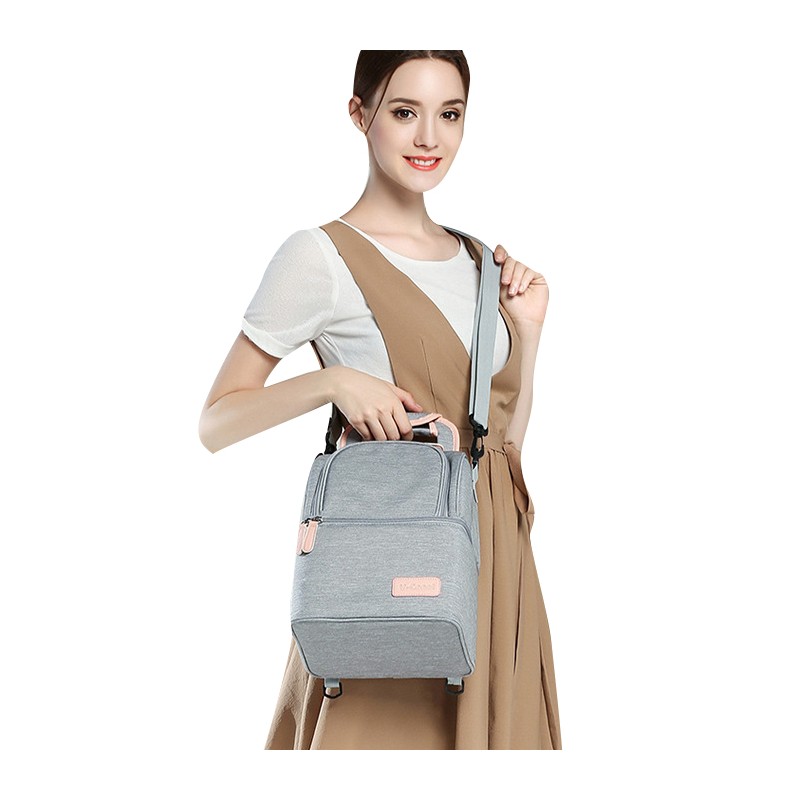 Top : You can place the light weight breast pump such as Ardo, Ameda, Medela Swing, Medela Mini-E, and all other small size breast pumps together with the adapter.
The best part of the bag is you can easily remove the middle separator in order to increase the size of cooler bag if you decided not to bring your breast pump along.

Besides : V-Coool Luxury Edition Double Deck Backpack Cooler Bag is made of water resistant inner layer, 10MM Foam, and PVC for better water resistant protection.
To carry this bag, you can either use handle on top or sling using the 1.6 meter removable strap,It can also become a backpack. There are 2 front pockets and the front, and a net pocket at the back.
Take the stylish and practical bag anytime and anywhere.Whether your at work,at the gym,or at a friends house,you can rest easy knowing you have a place to store wherever you pump
Store and transport up to 10L.Removable and adjustable long strap allows to hang on the shoulder or crossbody if you prefer,releasing mother's hands to take care of children or take other things
Lunch Bag-Double zipper,mesh bag,comfortable thicken carrying for mothers,office workers,students,etc

Double independent space,removable layer design,the upper 8 cm independent opening enough to place the breast pump and other items.Insulated wipeable lining keeps bottles/food warm or cold for a long time.With ice packs,the effect is better

Made of Oxford fabric + thicken insulated cotton + environment protection PVC;Size:22cm*15cm*27cm;Collection bottles are BPA free,FDA approved.