How to Use Cart
Your cart allows you to review your selection, make some changes before ordering and viewing the final price.
First of all you need to Sign-in to eRomman or if do not have yet

register

now!. So, go to top right corner of menu bar and click ACCOUNT. You can sign-up/register after the product added to your shopping cart.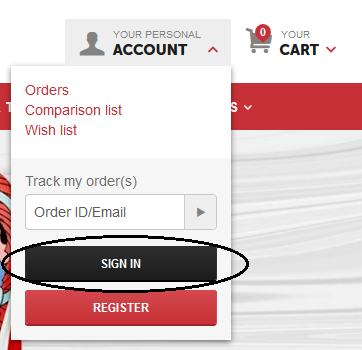 Sign-in pop-up window will show up, write down your email address and password.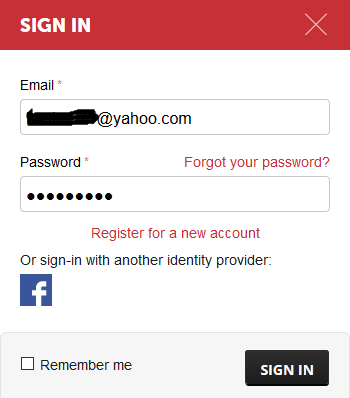 Now it is time to buy you favorite product, to do so please select your product. We will take below product as an example.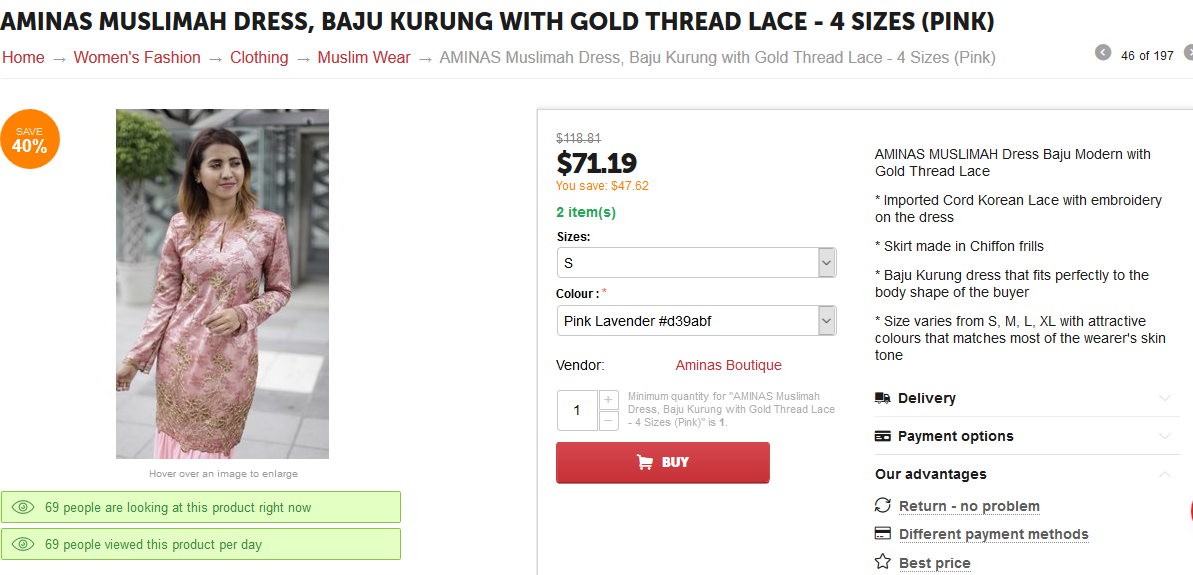 Once you open product view page you will find all product details such as material, available sizes, colors and images.
Choose the Size and color you want from size & color dropdown list.

Next click on red button BUY.

Quantity of the selected product.

Shopping Cart pop-up window will show up contain the product that you have been added to your shopping cart. If you want to add more products and buy it at once then, click Close afterthat continue shopping or if you want to process the payment

Immediately

click on CHECKOUT button.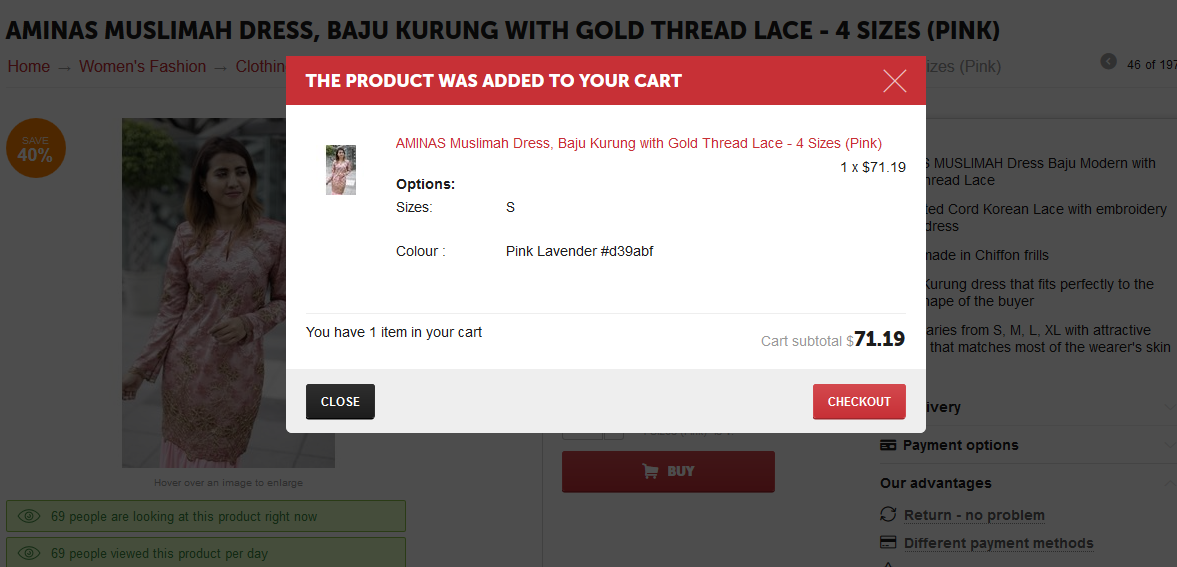 After having selected your product

, you will be able to review your selection as well as add or remove products.
Your optionally procedures are:
Review your selection and the prices of the selected items as well as the total cost on the bottom right corner.

Add or remove the selected products by changing the quantity of the items you selected. You can also remove the ones you don't want anymore, by either reduce quantity to zero or clicking on remove.

Apply for promotion if you have, and overview the final price.

To check your shopping cart go to top right corner. Click on VIEW CART.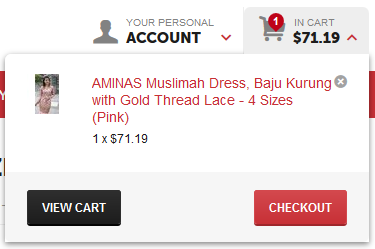 Click on CALCULATE to review available shipping methods and shipping price to your country. You can as well apply promotion code and quantity at the checkout page. Then click RECALCULATE.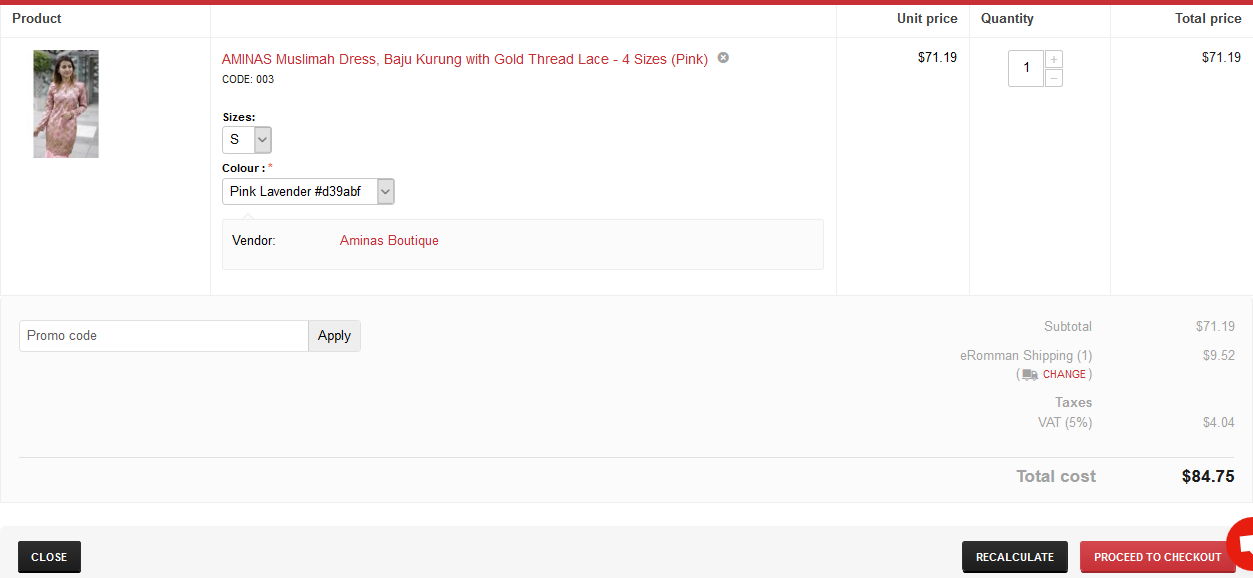 After that click on PROCEED TO CHECKOUT. You will redirect to checkout page, fill up your shipping & billing addresses, Shipping and Billing options informations.
Billing and Shipping Address. Then press CONTINUE.
2. Shipping Option, select your suitable shipping method if there are many. Then press CONTINUE.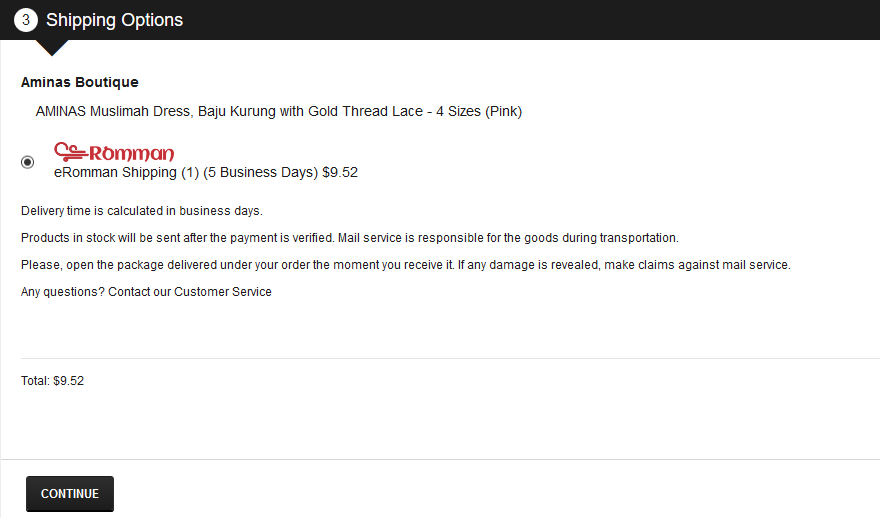 3. Billing Options, select your afforded payment whethear Credit Card or Cash on Delivery option with filling up required information for each option and sign up for eRomman newsletter to receive best offers. Then click SUBMIT MY ORDER.
| 1 | Credit Card | Paypal | Cash on Delivery |
| --- | --- | --- | --- |
| First Step | | | |
| Next Step | 6 | | |
Congratulation Done!!!. Keep tracking your order till it delivered to you. Wondering what happens to your order you can check your shipment progress by enter your Order ID or your Email. We will take care of your product no worries.