Romman Marketplace is always working to improve customer's buying experience. Therefore, to ensure the smooth process of the buying process flow from the seller to our customers of the products/items; the following explains the process: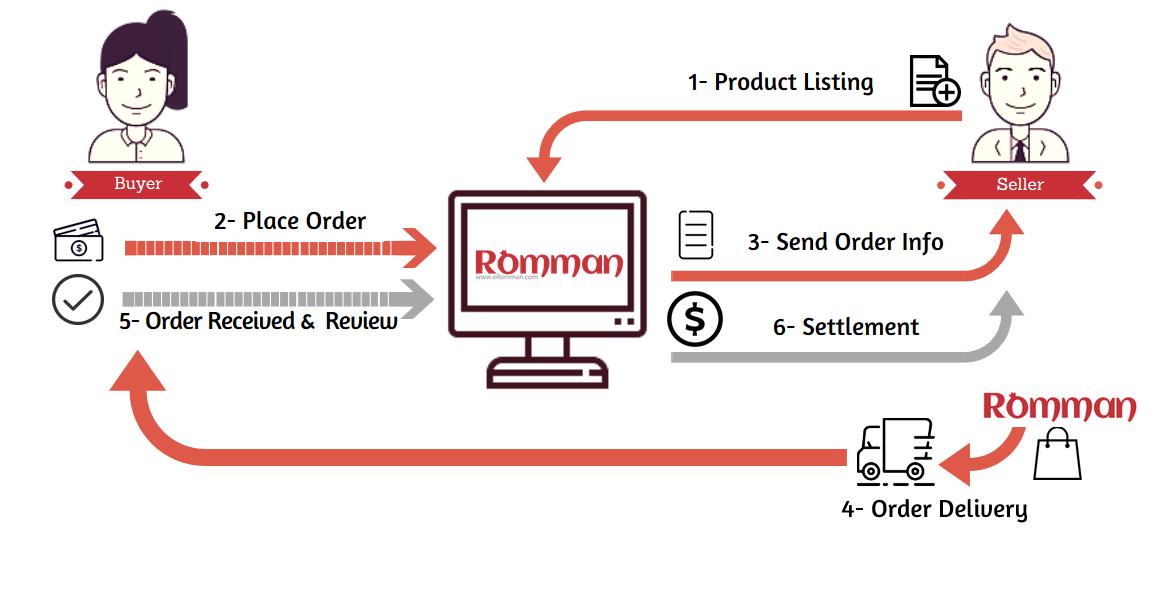 1- Seller lists products in Romman Marketplace
2- Buyer makes order and payment and complete the payment process
3- Seller receives order info from Romman Marketplace
4- Order shipment will flow as follows:
i) Seller will have to dispatch the product within 24-48 hours to Romman. After Romman receive the order and make sure it complies with the quality and content of the product displayed in website, Romman will ship the product to the customer.
ii) Romman will ship the product to customer by providing Express (7 – 10 working days).
iii) Romman will later provide the customer with the Tracking Number to track their order (Shipment)
5- Buyer receives the order & makes review (order complete)
6- Romman settle the sales amount (after deductions) to the Seller