Description:
DAZZNE DZ-SG2 arm kit is a two-way adjustable arm which was designed to be used in conjunction with mounting hardware. It is perfectly designed for action cameras and camcorders. It allows you to control the camera into many angles when using a flat mount or even with mounts that only tilt one way. It features a 1/4 inch screw for attaching the camera and has a 1/4 inch threaded hole on the bottom to receive the mount.
Main Features:
Tilt, roll, and pan your action camera easily
Secure, fully adjustable design for greater stability while shooting
Easy attachment to rollbar and suction cup mount accessories
With a long screw
Note
: Adjustable pivot arm only, other accessories showed in pictures are not included.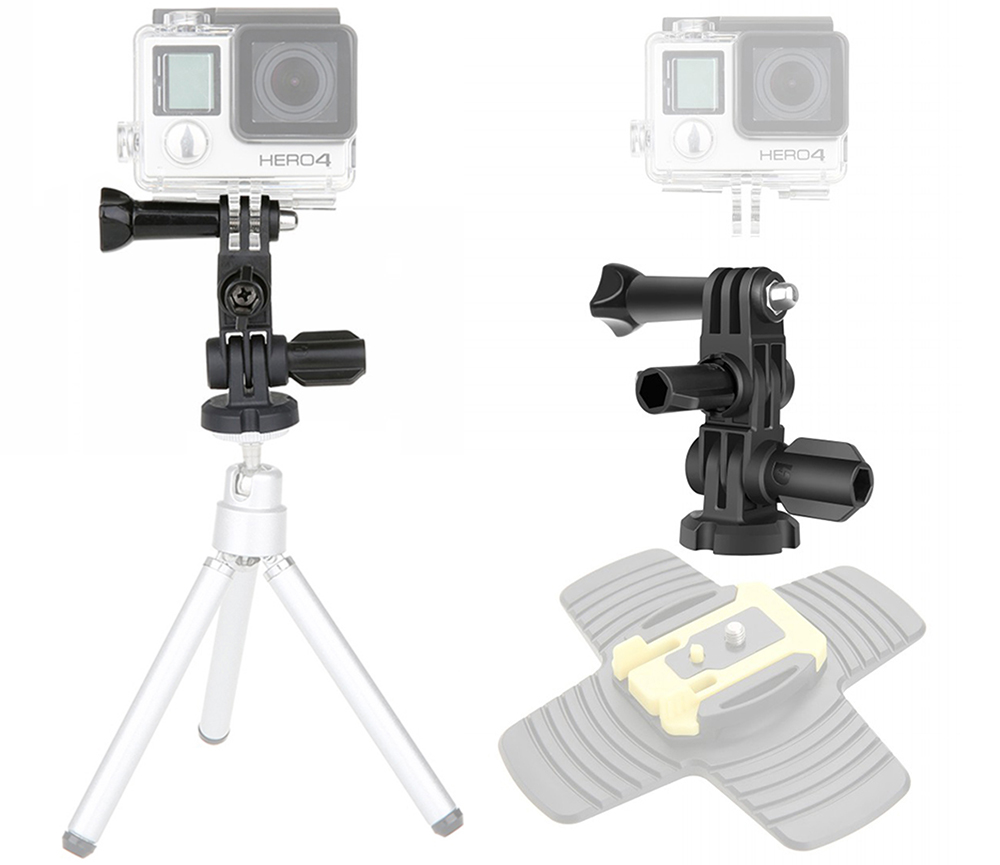 Apply to Brand: Amkov,Dazzne,Eken,FIREFLY,GitUp,Gopro,Mobius,Ordro,SJCAM,Soocoo,XiaoMi
Compatible with: A9,Action Camera,AMK 5000,AMK 5000S,Dazzne P2,Dazzne P3,EKEN H9,FIREFLY 5S,FIREFLY 6S,GitUp Git1,Gitup Git2,Gopro Hero 1,Gopro Hero 2,Gopro Hero 3,Gopro Hero 3 Plus,Gopro Hero 4,GoPro Hero 4 Session,GoPro Hero Series,Isaw,Mobius Action Sports Camera,SJ4000,SJ5000,SJ6000,SJ7000,SJCAM 4000 plus,SJCAM 5000 plus,SJCAM M10,SJCAM M10 Plus,Soocoo C10,Soocoo S60,Universal Camera,W9,Xiaomi Yi
Accessory type: Adjustable Pivot Arm
Material: Plastic
0.062
Package weight:
0.088 kg
Product size (L x W x H):
15.00 x 10.00 x 5.00 cm / 5.91 x 3.94 x 1.97 inches
Package size (L x W x H):
20.00 x 15.00 x 8.00 cm / 7.87 x 5.91 x 3.15 inches
Package Contents: 1 x Adjustable Pivot Arm