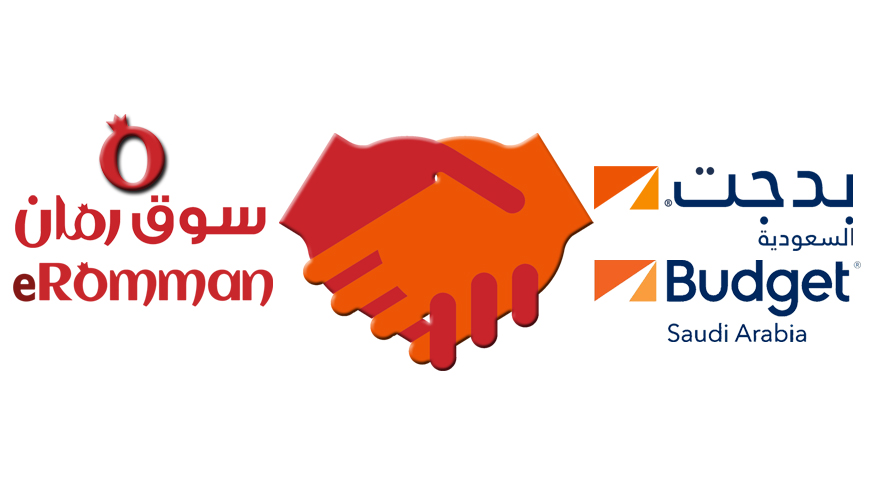 Budget Saudi Arabia and eRomman start a marketing campaign
Budget Saudi Arabia and eRomman start a marketing campaign
Finally, Budget Saudi Arabia company and eRomman was started a joint marketing campaign. Big discounts have resulted for customers of both parties from this partnership, by offering a 10% discount when Budget customers buying from eRomman as well as the discount for eRomman customers when they are renting from Budget company.
According to Budget Saudi Arabia, it is United International Transport Company, and it is a Saudi car rental company, established in 1978 with one rental office, 20 cars and 15 employees, the only car rental company in the kingdom with the International Quality Certificate (ISO). Currently, Budget Saudi Arabia company owns a huge fleet of leasing vehicles in Middle East and North Africa, where it has more than 90 car rental office with a fleet of over 17,000 cars and 1,200 employees.

As for our market, eRomman is an electronic shopping platform founded in November 2017, it is a market that connects the Arab market to the Malaysian and Southeast Asian markets. It is a global and secure shopping platform, offers a reliable and trusted online shopping experience, and contributing many popular brands in Malaysia and Southeast Asia, by providing many desired products in its various sections.
The agreement between the two companies took place at 3:00 pm on Thursday, March 7, 2019 at the Company's office in Saudi Arabia.
look forward for the upcoming events that will be carried out by eRomman with Budget Saudi Arabia company.